Welcome
Sit Breathe Meditate is a weekly blog about waking up to the world around us right now, through the practice of meditation and mindfulness in daily living. This blog is a space for me to share my experiences, useful resources and thoughts on integrating secular spiritual practice with normal life. I hope to inspire others to give meditation a try - it doesn't have to be mystical, magical or your next self-help project. Instead, it can become a simple way to connect with your life as it is right now, aware and present for whatever comes next.
Mindfulness is the art of observing what is happening in the present moment, in a non-judgmental way. The more we can cultivate this ability to be here, right now, the better our body and mind function. The weight of scientific evidence supporting the benefits of mindfulness has contributed to a surge in popularity in recent years. As the speed of our world increases, we are drawn to the art of creating moments of stillness in our lives.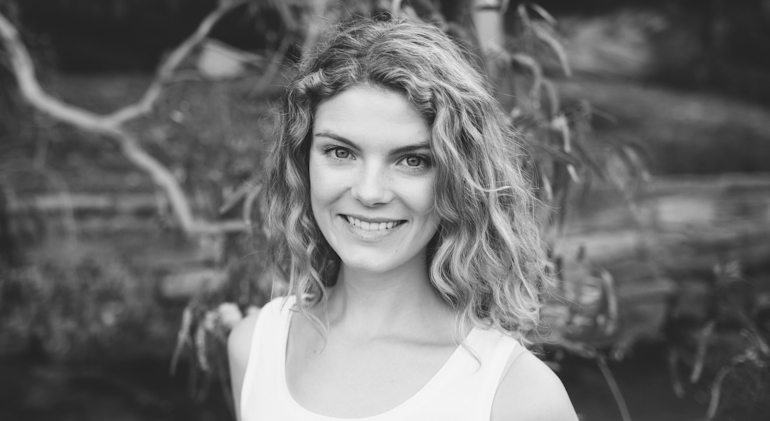 Hi, my name is Emily and I live in Sydney with my husband Karl. I am studying Exercise Physiology, and I teach yoga in the inner west. Click here to find out what I'm doing right now.
I started meditating every day at the beginning of 2015, and it has subtly but profoundly changed me. Big call, yes, but there we are. My practice is informed by tradtion, but adapted for a modern secular society. I have primarily learned from the Insight Meditation tradition - both through the books of authors such as Jack Kornfield, as well as attending a few classes here in Sydney. I believe secular spiritual practice can enrich our lives by opening up new ways of being in the world, while still respecting the importance of skepticism and the scientific method.
If you want to get to know me a little better, I was interview for the Slow Home Podcast in February 2016. Brooke and I chatted about what brought me to mindfulness, what I'm doing now and how to start a practice of your own. You can have a listen over here.
"Meditation is the process by which we go about deepening our attention and awareness, refining them, and putting them to greater practical use in our lives."

~ Jon Kabat-Zinn
I was inspired to start this blog last year, as a way to share my enthusiasm for meditation and secular buddhism. My friends and family are probably happy that I have another outlet for everything I have to say about this now!
For my current yoga schedule, click here. You can also get to know me better on Instagram or Twitter, and Sit Breathe Meditate also has a Facebook page, where I share articles, quotes and links that I think you'll enjoy. Feel free to drop me a line if you have any specific questions, I do my best to answer on time: emily@emilycordes.com. You can also sign up below for a monthly email with the latest posts, links I have been enjoying or books I recommend.